48 hours of Freedom at Nydia Bay
If your mind, body or soul is weary, write your own 'Green Prescription' and come to On the Track Lodge for a refreshing escape.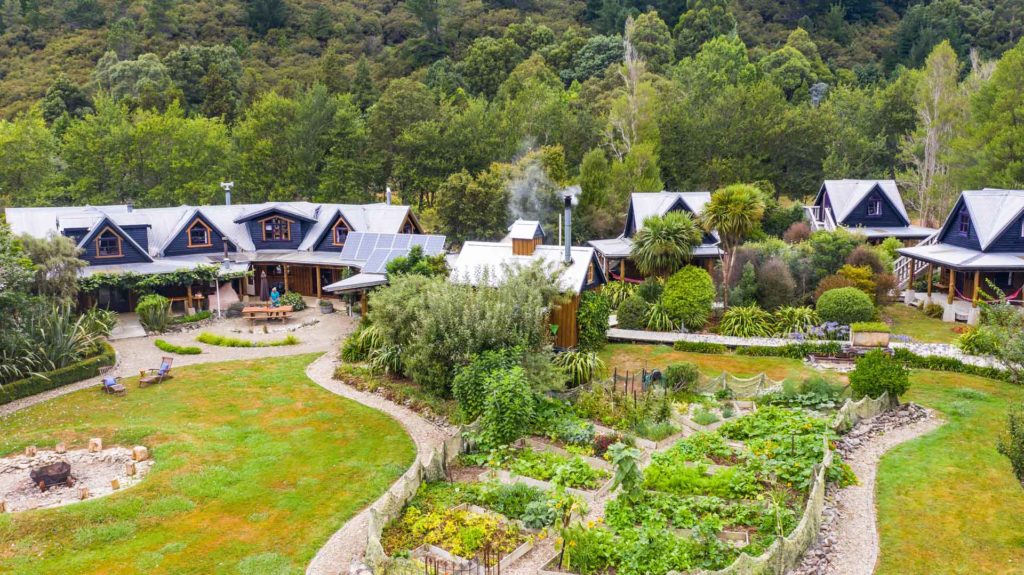 Life, for many people means being on the go. If you are feeling frazzled and at risk of burning out – come to On the Track Lodge for a two night stay – we pride ourselves in making the relaxing, rejuvenating power of the natural world accessible to you.
A trip to the lodge takes you straight into nature. For those who like walking, the Nydia Track is a challenging walk/easy tramp through beautiful farmland, bush and coastal scenery from Kaiuma Bay to Nydia Bay (4-5 hours) and then Nydia Bay to Duncan Bay (4-5 hours). We recommend the all inclusive Explorer Package (from $399 per person).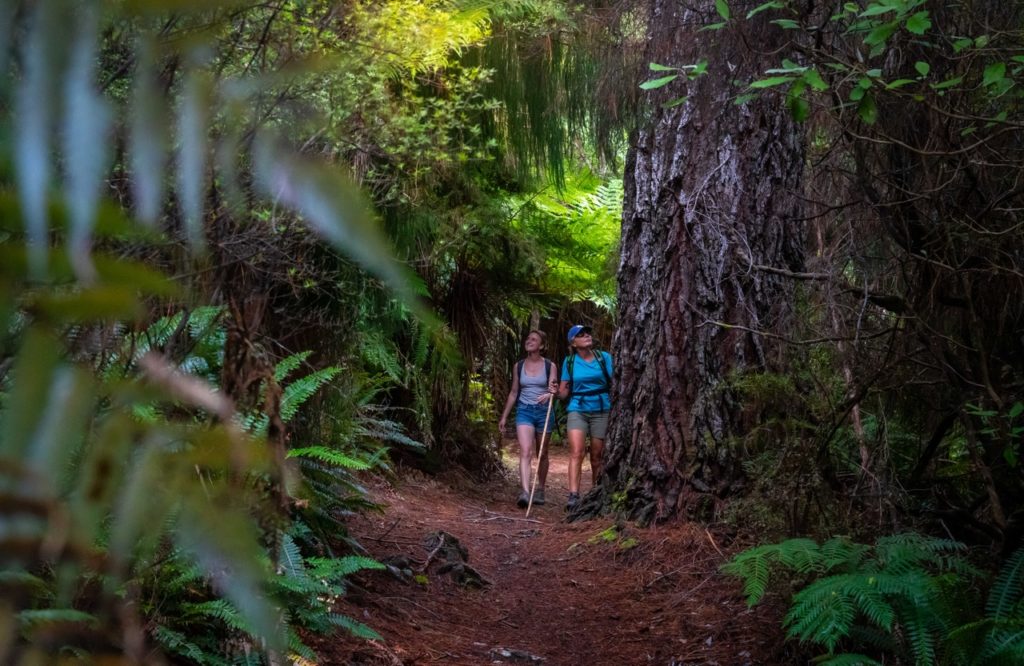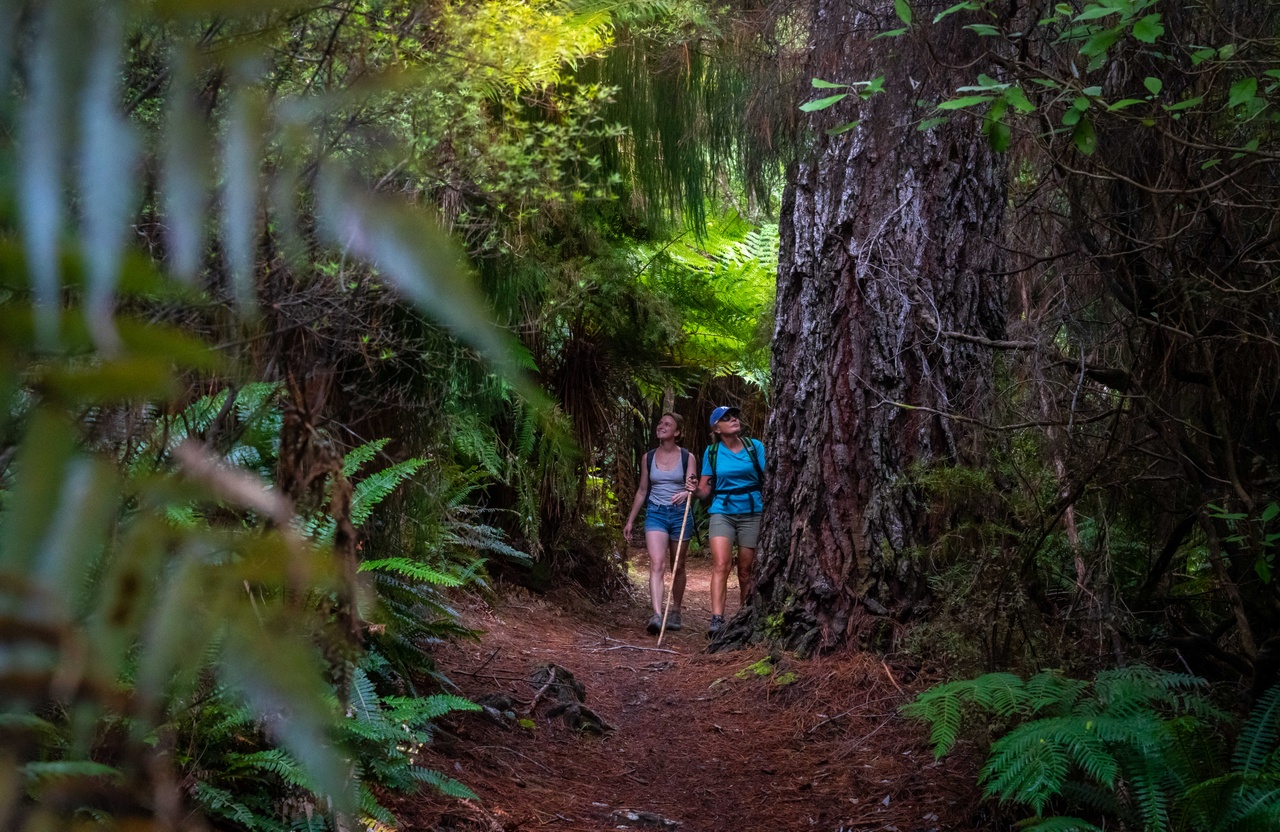 Alternatively, you can opt to travel in or out by boat and experience the Pelorus area from the sea, including seeing many seabirds and if you are lucky, seals and dolphins. There are daily boat transfers available. Choose between the all inclusive Adventurer and Cruiser Packages ($399) depending on whether you want to boat both ways or walk some of the Nydia Track.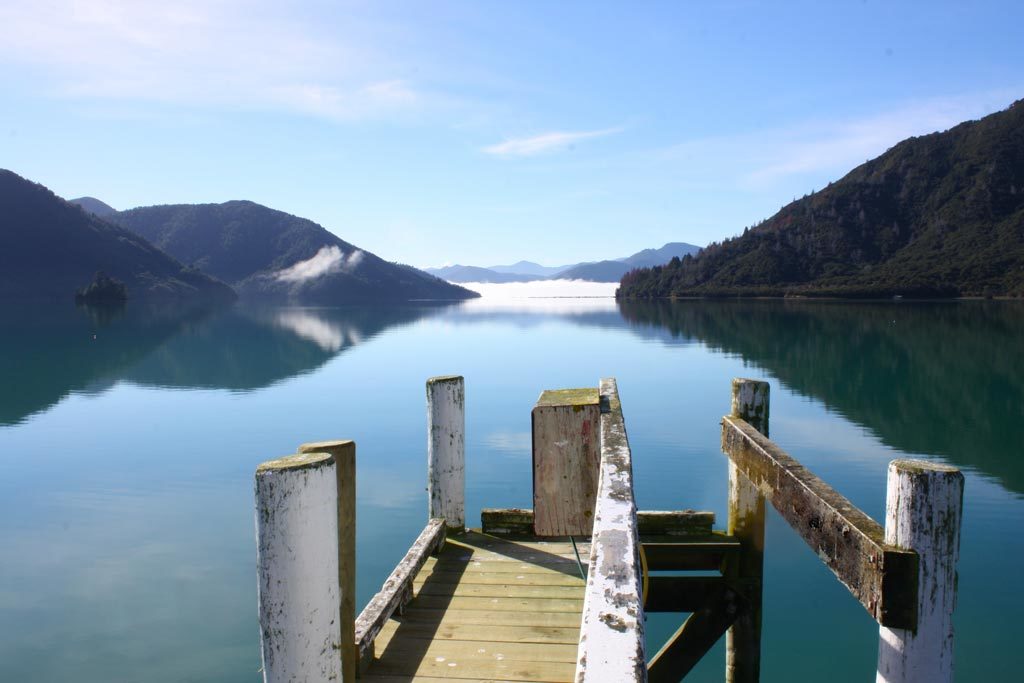 Once you reach us, we offer you a comfortable hideaway. The lodge itself is charming and small, with maximum 24 people. Lodge guests have their own private chalets (shared bathrooms) or you can treat yourself to the luxurious train carriage rooms complete with en-suite. Another option is our Seaside Cottage where you can hear and see the sea lapping nearby before drifting off to sleep. If travelling with a group, consider the super comfortable Mongolian Yurt.
Our friendly Lodge Managers Kayla and Adrian will look after you, prepare your meals and do everything they can to make it a memorable and relaxing visit. There are kayaks and stand up paddle boards for you to use (without charge), and some people have had good luck snapper and kawahai fishing off the Nydia Bay jetty at high tide. There is a friendly native eel to visit. The outdoor hot tub is there for those wanting a blissful soak. Glowworms can be found in the nearby bush and on special nights, the fire pit is put into use to gather around and talk.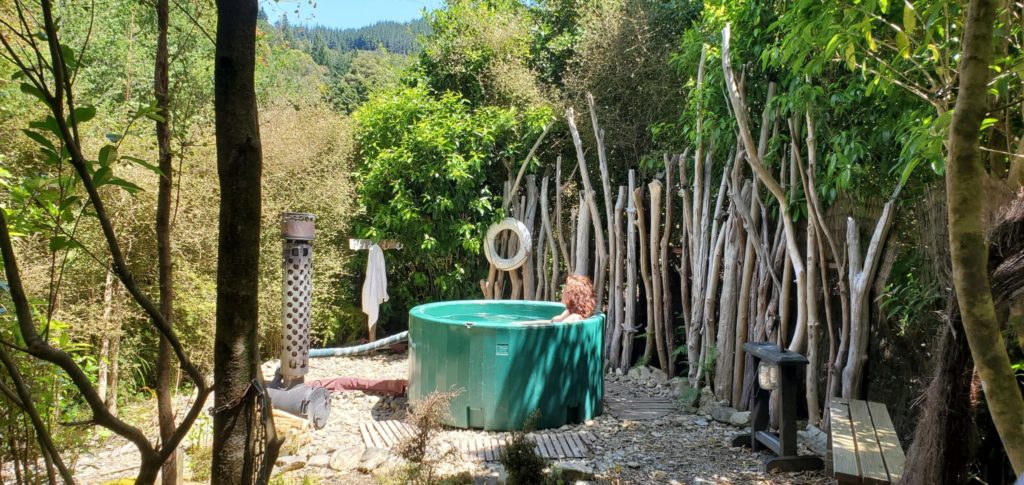 A highlight of a two day stay at Nydia Bay is the 'must do' historic Tramway Walk – this is an easily manageable walk which takes visitors into the heart of a majestic punga forest. Cool your feet in the mountain stream, listen to the bird song and take in breaths of fresh manuka scented air.
Take your own personalized 'Green Prescription' for health and wellbeing at On the Track Lodge. Fresh air, fresh food and fresh adventures await, fortifying you for whatever the rest of the year will bring.